Tucker Plumstead co-founded National Healthcare Capital in 1998 following a distinguished career in underwriting, trading, marketing, and operations in connection with virtually every type of fixed-income security and commercial and residential mortgage. He has been a Registered Representative, General Securities, Municipal Securities, and Government Securities Principal through FINRA.  He was also a co-founder of Business Bancorporation, a Minnetonka, MN-based bank holding company.
Tucker is a Registered Municipal Advisor and Municipal Advisor Principal.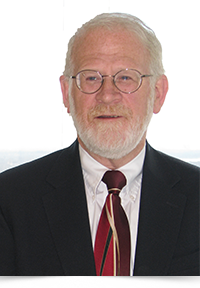 Tom Mayfield joined National Healthcare Capital in 1999.  He was previously employed by Midwest Healthcare Capital where he originated, structured, and assisted in placing tax-exempt capital financings on behalf of hospitals and long-term care providers in the Midwest. Tom also worked for the Minnesota Hospital Association, where he assisted in the administration of a pooled equipment financing program, and provided equipment leasing services to MHA-member hospitals. In addition, he worked for several years for Blue Cross Blue Shield of Minnesota.
Tom is a Registered Municipal Advisor.