Tucker Plumstead began his securities career in 1974 in Washington, D.C. Prior to co-founding this firm in 1998, Mr. Plumstead was President of Park Investment Corporation, a regional bank broker/dealer, and held positions with Dain Bosworth; Dougherty, Dawkins, Strand and Yost; Norwest Investment Services; and Miller & Schroeder Financial. He is also a co-founder of Business Bancorporation, a Minnetonka, MN-based bank holding company. Mr. Plumstead has been active in underwriting, trading, marketing, and operations in connection with virtually every type of fixed-income security and commercial and residential mortgage. He has been a Registered Representative, General Securities, Municipal Securities, and Government Securities Principal through FINRA. Mr. Plumstead is a member of Phi Beta Kappa and a graduate of Ohio University with a Bachelor of Arts, Summa cum Laude, in History and Economics.
In a typical healthcare financing, Mr. Plumstead is primarily responsible for placement and syndication and mortgage-related tasks, and may also be involved in liaison with conduit issuers.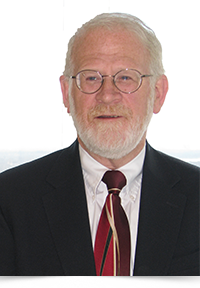 Tom Mayfield joined the firm in 1999 and became a partner in 2003, but started working with healthcare institutions much earlier in his career. From 1990 to 1999, Mr. Mayfield was employed by Midwest Healthcare Capital. During that time, he originated, structured, and assisted in placing tax-exempt capital financings on behalf of hospitals and long-term care providers in Minnesota and neighboring states. From 1986 to 1990, he was employed by the Minnesota Hospital Association, where he assisted in the administration of a pooled equipment financing program, provided equipment leasing services to MHA-member hospitals, and helped develop a joint venture between MHA and Midwest Healthcare Capital. From 1976 to 1986, Mr.
Mayfield was employed by Blue Cross and Blue Shield of Minnesota, where he assisted with the implementation of the Medicare Prospective Payment System for acute inpatient hospital care and the UB-82 conversion. Mr. Mayfield has been a Registered Representative through FINRA.
Our History
Ted Brownell and Tucker Plumstead established the firm in 1998. After many years working with broker/dealers in the Upper Midwest, they saw an opportunity for a smaller firm, owned and staffed by experienced principals, specializing in tax-exempt financing, and focused on reducing client cost by emphasizing institutional placement. Tom Mayfield joined the firm in 1999, and Ted Brownell retired in 2004. Given the firm's clear and continuing focus on healthcare, its name was changed from Minnesota Investment Services to National Healthcare Capital. NHC is registered with the SEC and the MSRB as a municipal advisor.
Our Solution
We use a non-traditional financing technique which involves elements of both tax-exempt public finance and commercial lending.
 
---